Events
We've hand-picked events throughout the year so you can better connect with like-minded entrepreneurs and learn from the best in the biz.
Where Are They Now? A Conversation With Past Small Business Week Winners ($20 – Registration Required)
Wednesday, October 23 | 5:00 PM - 7:30 PM
ATCO Park
Registration is required for this event: REGISTER HERE
Join ATB and ATCOenergy as we spotlight three past winners of the Small Business Week awards and learn, "Where are they now?"
About this Event
It's exciting to see up-and-coming local companies win big at the Small Business Week Awards gala, but after all the hype and applause, do you ever wonder what struggles they endured to reach the next milestone in their entrepreneurial journey?
ATB has teamed up with ATCOenergy to create an evening of great conversation, food, drinks, and networking as we catch up with three former Small Business Week award winners. Join us as we welcome Lucas McCarthy, Founder of Showpass, Megan Huchkowsky, Co-Founder of Doodle Dogs and Jennifer Farnell, Co-Founder of Eight Ounce Coffee to find out how their businesses have grown, evolved and pivoted since winning their big award.
Tickets are $20 and include the panel event, networking, light snacks and refreshments.
Event Details:
5:00 PM Doors & networking
5:45 PM Panel begins
6:45 PM Panel concludes, networking resumes
7:30 PM Event concludes
Lucas McCarthy, CEO & Founder of Showpass
Since 2012, Lucas' vision and expertise has grown Showpass from a modest queue-managing tool to a multi-million dollar ticketing company. As an active member in the tech community, Lucas has participated in the Startup Grind, the Executive Calgary Technology roundtables, and even moderated events such as The Alberta Electronic Music Panel. He continues to stay on top of tech developments by contributing to Augmented Reality initiatives such as 6D.ai and Adobe Aero. With his first corporate exit at the age of 15 and the milestones Showpass has reached over the years, the industry has recognized Lucas' achievements with a nomination in the Event Industry's Top 40 under 40 and the Ernst & Young's Entrepreneur of the Year award.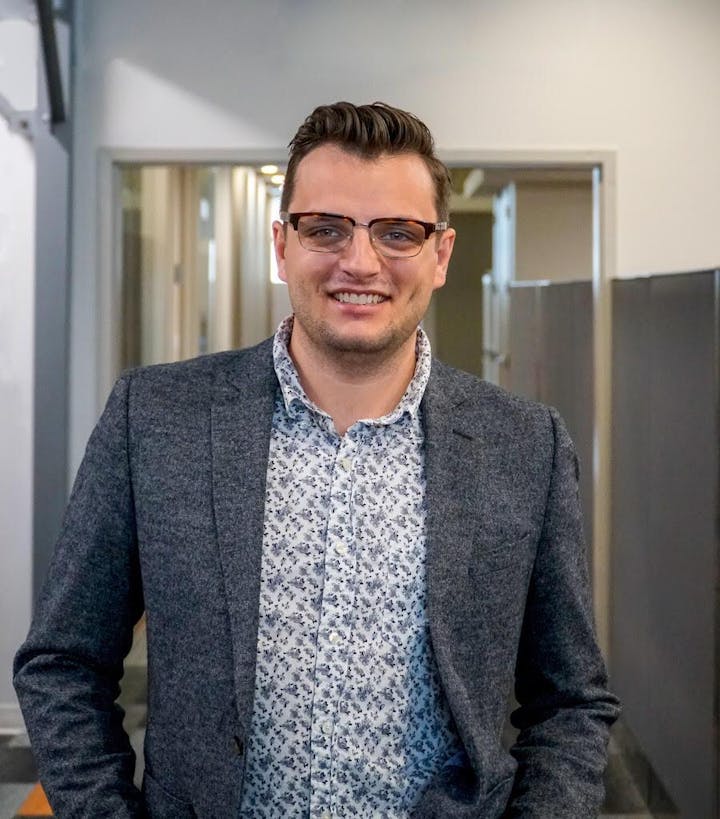 Meghan Huchkowsky, Co-Founder of Doodle Dogs
Meghan Huchkowsky is Co-Owner and Co-Founder of Doodle Dogs retail boutiques and spa that specializes in beautifully-made products and quality nutrition for your pets. She and her brother Corey founded the business under the idea that Calgary deserved a place where you could depend on great customer service met with functional and unique accessories and toys for your pup. Doodle Dogs now has two locations – one in Parkdale and their newest location in Bridgeland! When Meghan isn't swarmed by Calgary's cutest dogs she can be found volunteering on the Alberta LGBTQ+ Chamber of Commerce's Board of Directors as their Director of Member Relations.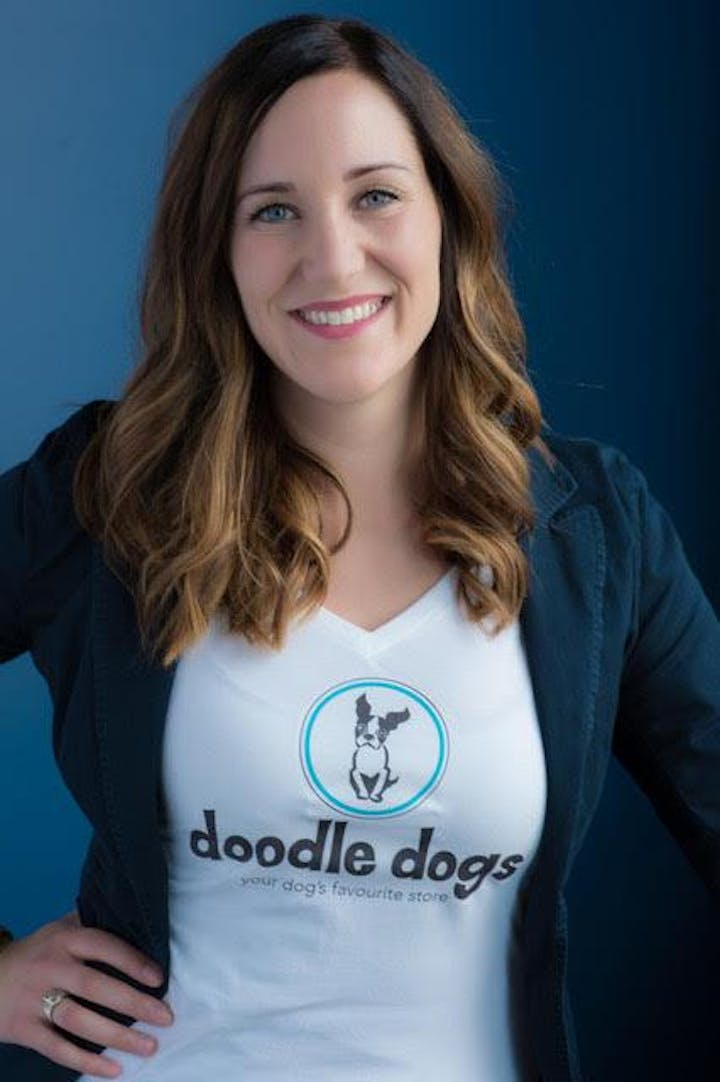 Jennifer Farnell, Co-Founder of Eight Ounce Coffee
Jennifer is Co-Founder of Eight Ounce Coffee, which supplies coffee gear to cafes and baristas across the continent. Jen has been an entrepreneur for most of her life, starting and selling tech companies, and then going corporate at the BBC in London for 4 years. She started Eight Ounce Coffee in 2011 while on maternity leave, her husband joined her in 2012, and together they grew it into a multi-million dollar business with staff in three cities and a large showroom and warehouse facility in Calgary. She was part of the team that launched Prairie Coffee Collective, hosting barista events and building a community for specialty coffee. Jen also holds a Tea Sommelier accreditation from the Tea Association of Canada. When she's not having fun running Eight Ounce, she can be found out with her family hiking, reading, practicing yoga, or climbing skyscrapers.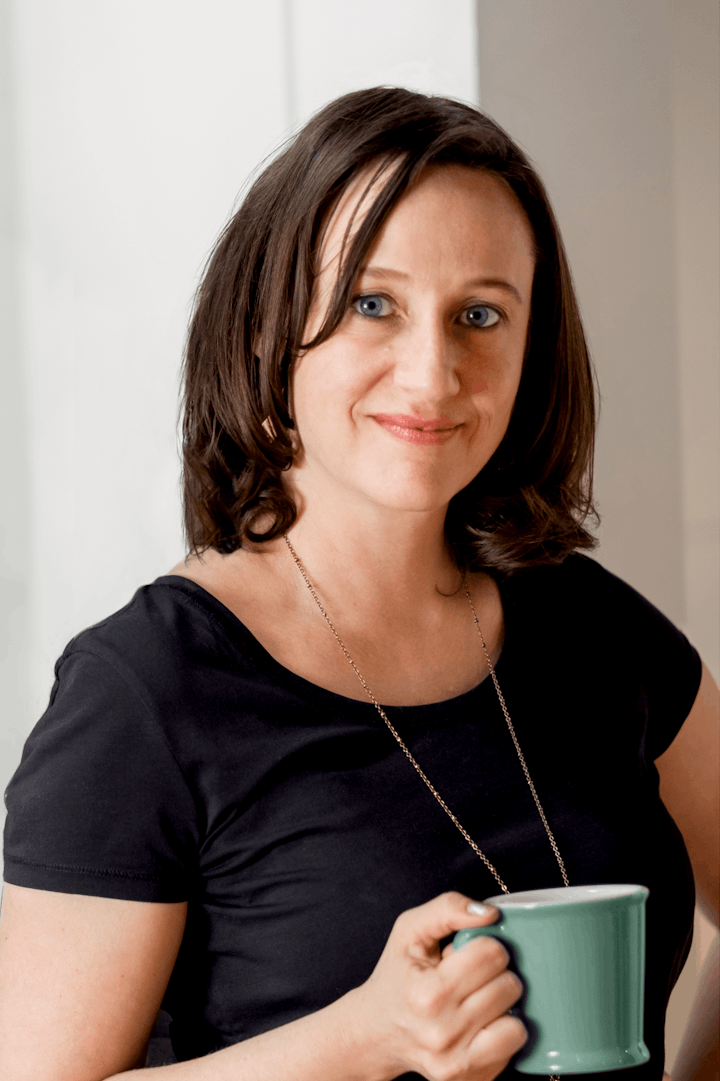 This event is hosted in partnership between ATB Financial and ATCOenergy.